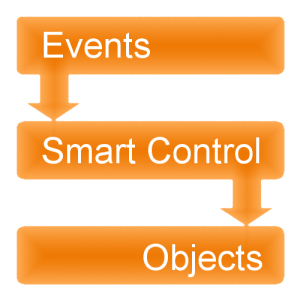 The designation SCOBRA is an abbreviation for :
Smart Controlling Objects by Realtime Application
Since 1987 we deal with the development of electronic controls for the system technology and in this context, of course, with the implementation and programming of real-time operating systems …
Meanwhile, the PC has massively even entered the domain of the electronic controls . But handling process signals with the usual PC operating systems, there will be problems because , for example, an USB interface is very convenient but far from real-time capability !
To change this situation , we want to cooperate with our partners and try a new approach with SCOBRA.
We are planning a simple, inexpensive , and open real-time capable I/O concept including the necessary script elements. The language elements will be aligned with the programming language PEARL
We want to keep RTOS simply!
.